About
I am Patty Spencer the founder and owner of Fresh Air Sash Cord Repair, Inc.
I have a degree in Civil and Environmental Engineering and worked as a consulting engineer before I started my family and Fresh Air Sash Cord Repair. My strong technical background, mechanical aptitude, and attention to detail are unique assets that I pass on to every Fresh Air customer. In my consulting career I also gained valuable experience in working with clients and running a business.
My first window repair was in 1992 on a bathroom window in my own 1923 vintage Northeast Portland Bungalow. It was a humbling experience! I realized that window repair required knowledge, patience and skills, so I set out to learn everything I could about double-hung windows in older Portland homes. I read many home-repair books, talked to contractors, began acquiring tools and repaired the rest of the windows in my home. I also embarked on many of my own remodeling projects, gaining insight and appreciation for home remodeling and working with contractors. Seven years later, in 1999, I started Fresh Air Sash Cord Repair.
Since then, I've added a capable crew and together we have repaired over 5,330 windows in more than 1,030 homes in the Portland metro area.
Before I begin my work with you, I schedule time to discuss your project thoroughly. I will come to your home at no charge* and inspect every window that concerns you. I'll show you pictures, describe the repair options and procedures, address related concerns such as painting, glass repair, storm windows etc. If this repair is part of a larger remodeling project, we can discuss how I can work with your other trades people. We'll discuss costs and timing and I will give you a firm bid. At that point we will schedule the repair work. I only schedule one client at a time, so you will receive my undivided attention for the duration of your project.
For most of us, our homes are our biggest financial investment – and we feel a strong attachment to them. You have chosen to live in a home with history and recognize the intrinsic value of its original windows. So I want to make sure that you, my client, have the information you need before you make any decisions, and that you feel 100 percent comfortable with your choices.
Oregon Licensed, Bonded, Insured, CCB/LBPR#184991
Washington Registration: FRESHAS796DR
State of Oregon Certified Firm and Renovator. Fresh Air Sash Cord Repair, Inc. is a Certified Firm and my employee(s) and I are Certified Renovators. These certifications require us to work lead-safe.
Completed 8-hour Certified Lead Renovator Training, 2015 and 2018, and 4-hour Certified Lead Renovator Refresher 2020.
Completed 24-Hour AHERA Inspector Training, 2020; Refresher in 2021 and 2022. Employee(s) completed 16-Hour Class III Asbestos Operations and Maintenance training plus 2-Hour Asbestos Awareness Training, 2019, 2020; Refreshers in 2021 and 2022.
Old Windows That Work, article published in The Southeast Examiner newspaper, April, 2019.
Old Windows That Work.
Through a Glass Respectfully, article published in the Northwest Renovation Magazine, February/March, 2010.
Through a Glass Respectfully.
Restoring Old Windows is "Green" Solution, article published in The Hollywood Star News, April, 2010.
Old Window-Green Solution.
A Breath of Fresh Air, article by Blythe Knott, published in the Alameda Community Association Newsletter, April/May 2010.
A Breath of Fresh Air.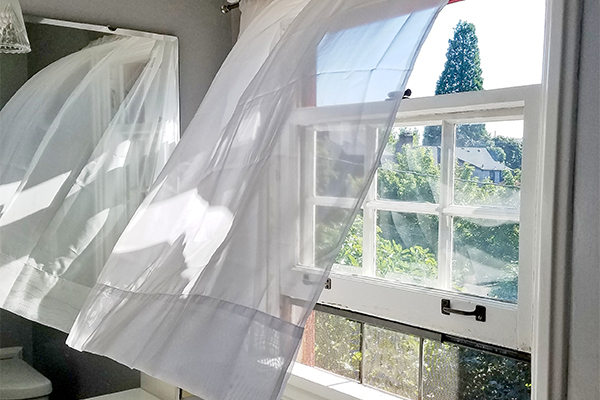 Presented "The Basics of Wood Window Repair", 2011-2019, to support education programs at Portland's Architectural Heritage Center.
Participated in the North American Window Preservation Standards Collaborative Summits II and III; 2015 and 2017. Presented at Summit III.
Completed "Save Your Wood Windows" Hands-on Training Program, 2008.
Completed OSU Lead-Based Paint Training Program for Remodeling, Repair, and Painting, 2008.
Completed HUD/NARI Lead Remodeler's Training Program, 1999.
Member, National Trust for Historic Preservation
savingplaces.org
Charter Member, Window Preservation Alliance
www.windowpreservationalliance.org
Member, Restore Oregon
www.RestoreOregon.org
Member, Architectural Heritage Center
www.visitahc.org
See our reviews on Google, Houzz, and Angi.
Giving back to the community – I supported my children's school's fundraising auctions, as well as the 2007 Alameda House renovation project.
*We charge a nominal fee for real estate transactions, which we will apply to repair work if a contract is signed within a year of the bid.